Things of note from this last week (which I haven't had the chance to mention already!):
PBS's airing of "Cyrano de Bergerac", (Anthony Burgess translation of Edmond Rostand's play) directed by David Leveaux and starring Kevin Kline and Jennifer Gardner. A play about how apperances can distort true substance. I wanted to see this production when it was at the Richard Rogers Theatre in NYC. Kevin Kline's performance is outstanding, even now re-reading the final scene I'm moved at the recollection of his performance.

image source and review

CYRANO (reading):
'Roxane, adieu! I soon must die!
This very night, beloved; and I
Feel my soul heavy with love untold.
I die! No more, as in days of old,
My loving, longing eyes will feast
On your least gesture--ay, the least!
I mind me the way you touch your cheek
With your finger, softly, as you speak!
Ah me! I know that gesture well!
My heart cries out!--I cry "Farewell"!'
ROXANE:
But how you read that letter! One would think. . .
CYRANO (continuing to read):
'My life, my love, my jewel, my sweet,
My heart has been yours in every beat!'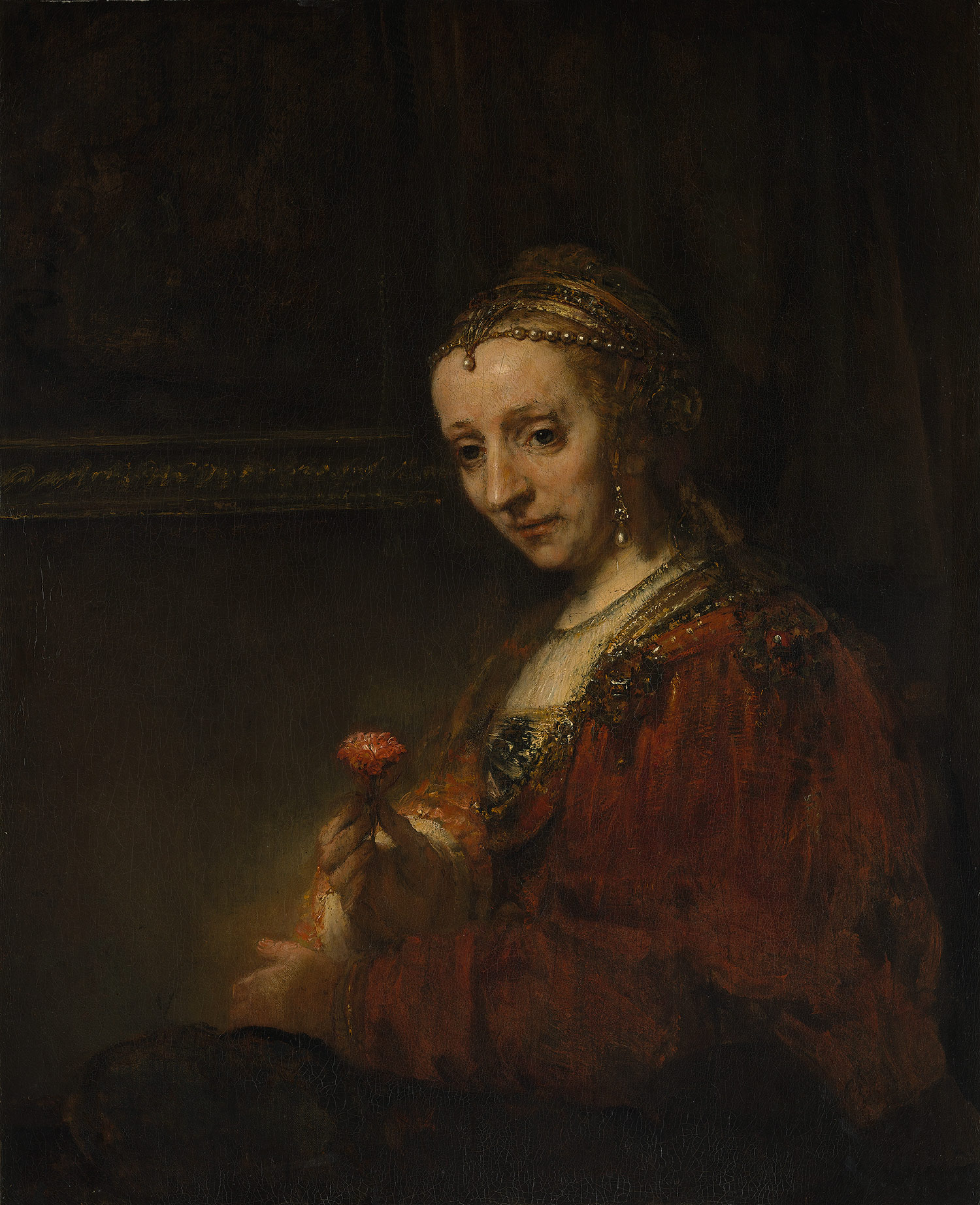 Rembrandt's "Girl with a Pink" early 1660s
And finally this darling illustration I found on Gemma's blog
Illustration is Good
by artist Natalie WS. I love the shapes and movement created by the direction of the lines and of course the little kitties!
image source
Have a great weekend everyone!