Spring cycling is here! For the last several days we've been glued, magnatized RIVETED to our computer screen catching the finishing kilometers of each days
Paris-Nice
stage race. A world cycling professional early season stage race that travels from Paris to Nice (hence the name) in a week. The late Winter/early Spring atmosphere of the French countryside, the bright colors of the team kits, motor cars, crashes, death defying descents of mountain passes, Sean Kelly's depressive Irish commentary (he mumbles in his Guinness- he's as on fire as a wet log in a rain storm!) all has us hooked to the screen and wishin we were there on the back of a motorcycle with one large baguette to swing at the riders as they go by . To make matters worse a second cycling race, Tirreno-Adriatico, a race across the Appenines, Italy's central mountain range, has just begun. Luckily Eurosport follows both in succession, which makes it even harder to get anything done, a double-header, can't leave the screen!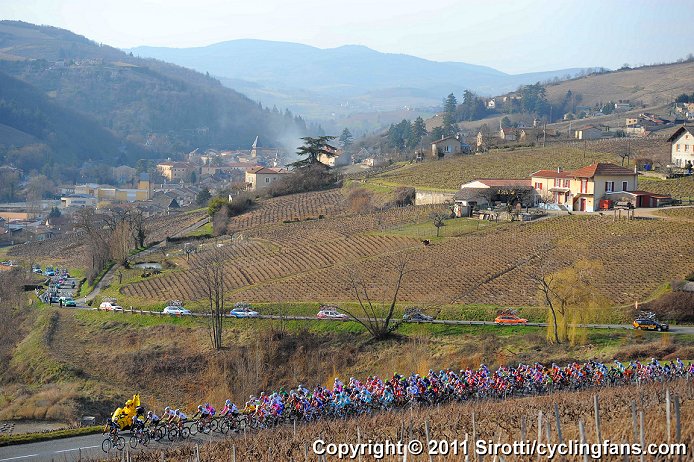 Paris-Nice Stage 4

(I left the image super big so you can feel the full effect!)
Visit
Cycling Fans
for daily HD photos and live coverage!
All this cycling frenzy has me super excited for the

Tour de France

! Which made me wonder what I could find on Etsy that I could take with me?
I already have my 100 yr. old linen bag packed from Belgium via Etsy Shop treesizeverse
Wall paper to to decorate our room to look like Provence (via
ReminiscenePapers
) mind psych!
That and a toothbrush and I think I'm ready to go!